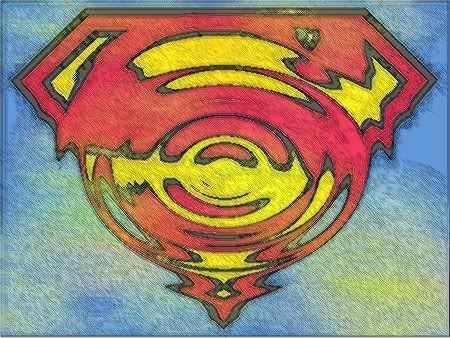 We're waiting. We sit in front of our computer screens with coffee breath clicking on our favorite movie news website hoping to hear that a new Superman film is on its way. We assume that Warner Bros and DC Comics are hard at work searching endlessly to find the right director and writing team to take on this seemingly impossible task. We hope to see a Superman film that displays a healthy balance of action and drama with sequences and villains ripped straight for the pages of our favorite comics. We've been through this before, and for some Superman Returns was the reward for our efforts, for others it was a disappointment after so many years of waiting.

Loyal Smallville fans are once again lobbying for "their Superman" Tom Welling to strap on the boots in what is being called a "revamp" by Jeff Robinov at Warner Bros. Their tireless work which includes petitions and manipulations of their top choice in a Superman suit are spread out in forum threads across the internet. Although smaller in number but just as relentless in their pursuit, fans of Brandon Routh are also making the case for "their Superman" to once again don the cape using similar tactics as the "Wellingites"

Fans of Routh were pleased with a story that broke on Latino Review in which Paul Levitz at DC mentioned that Brandon Routh had been to the DC offices in NY and LA to discuss Superman. This confusing turn of events sparked debate on movie forums across the internet as Superman Returns "apologists" and "haters" clashed over the validity of the Latino Review claim and both wondered how Routh could play the role of Superman if WB was rebooting the franchise.

It certainly is a question to ponder. How is it possible for WB to reboot a franchise while at the same time using the same actor in the role of Superman from a previous film that they are trying to distance themselves from? If going forward with Brandon Routh as Superman will the general public associate the universe that Bryan Singer created with this reboot? If the same situation applies with using Tom Welling in the role on the big screen, taking along the Smallville Universe, then it certainly has to apply to Routh. WB and DC might be thinking that if they do an origin story with Routh then it would erase the storylines of Superman Returns. It does happen in the comics, but this is the big screen we are talking about. Sometimes the audiences are not as forgiving.

I thought Routh was a good Clark Kent, but I would give his take on Superman solid at best. If they are truly going with a reboot which Robinov's comments seem to suggest, then I find it hard to believe that they would cast Brandon Routh in the role. Sure it could be looked upon as a compromise between fans and non fans of Superman Returns going forward, but if true, this compromise could result in WB paying the price…again. Let the waiting game continue.


http://online.wsj.com/article/SB121936107614461929.html?mod=googlenews_wsj
http://latinoreview.com/news/exclusive-dc-comics-president-gives-superman-update-5511